Bij ons betaalt u altijd veilig!
Met meer dan vijftien jaar ervaring in de telecombranche, weten wij dat u als ondernemer te allen tijde behoefte heeft aan zekerheid als het gaat om het verrichten van betalingen. Daarom maken wij uitsluitend gebruik van nationaal-en internationaal erkende en veilige betaalmethoden:

iDEAL
Met iDEAL kunt u uw bestelling veilig, vertrouwd en gemakkelijk afrekenen. U kunt betalen via de beveiligde internetomgeving van uw eigen bank. U hoeft voor het betalen met iDEAL geen account aan te maken, maar u kunt gewoon inloggen volgens dezelfde veilige methode die u ook bij het internetbankieren gebruikt.


Paypal
PayPal is naast iDEAL een zeer veilige manier om online te betalen zonder uw gegevens te delen. Betaal mobiel vanaf uw telefoon. Geen random readers of verificatiecodes, gewoon, simpel online shoppen en betalen.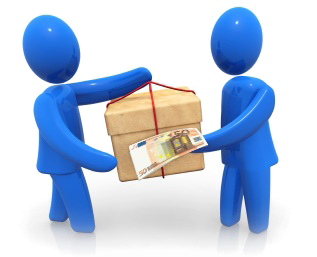 COD
Indien u kiest voor levering onder rembours, dan betaalt u uw bestelling op het moment van aflevering. U betaalt het aankoopbedrag vermeerderd met de eventuele transport- en rembourskosten rechtstreeks aan de chauffeur van de bezorgdienst op het moment dat u de bestelling in ontvangst neemt.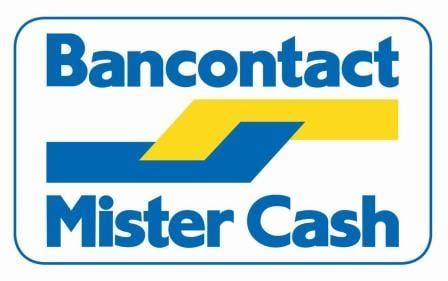 Bancontact / Mr Cash
Bancontact/Mister Cash zorgt al sinds 1989 voor een vlot betalingsverkeer en is de Belgische marktleider in elektronische betalingen. Bancontact/Mister Cash zorgt ervoor dat het geld van de rekening van een betaler wordt verplaatst naar de rekening van een ontvanger. Voor een kaarthouder gebeurt dit via de bank die zijn kaart heeft uitgegeven (de issuer), voor een handelaar via de leverancier van zijn betaalterminal of online betaaloplossing (de acquirer).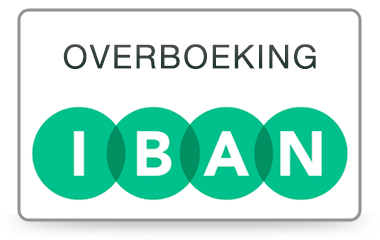 Overschrijving
Indien u kiest voor een bankoverboeking, dan kunt het totaalbedrag van uw order via uw eigen bankrekening overmaken naar de bankrekening van MTimpex.com.
t.a.v. Mobile Today BV
IBAN nummer: NL88ABNA0510257097
BIC / SWIFT: ABNA NL 2A

Belfius
Belfius Bank & Verzekeringen, tot 1 maart 2012 bekend onder de naam Dexia België, is een Belgische bankverzekeringsgroep gevestigd te Brussel. Belfius werd opgericht als een commerciële naamloze vennootschap en richt zich op de lokale markt.
Vergeet niet om bij uw overboeking uw ordernummer te vermelden.
LET OP: Om vertraging van uw bestelling te voorkomen kunt u uw betalingsbewijs whatsappen naar 0031 (0) 63 34 58 525 / 0031 (0) 65 19 19 833 of E-mailen naar [email protected]