24 hours delivery time and free shipping
Your repair partner, best quality & service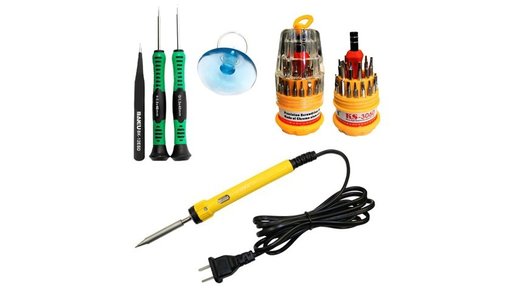 Tools
For tools for repairs of smartphones and tablets you can go to our wholesaler!
Tools
You can turn to our wholesaler for tools for repairs of smartphones and tablets! MTimpex.com sells tools such as: screwdrivers, tape, ESD Integrity Gloves, opening tools, scissors, HI power LED USB light, Connector Glue, cutters, label removers and much more! Our wholesaler supplies tools from brands such as: Wiha, Baku, Tesa and ESD. High quality tools, for low prices!
In addition to tools, you can also come to us for: parts, smartphones, cell phones, covers, screen protectors, chargers, batteries and much more in our range of more than 15,000 products! For phones from brands such as: iPhone, Samsung, Nokia, LG, BlackBerry and HTC, Sony, Motorola and Huawei.
Our wholesaler always responds to new developments in the market, which means that products for the latest smartphones and tablets can be delivered almost immediately. You can find covers or screen protectors for the latest Samsung Galaxy or Iphone at MTimpex.com!
On www.MTimpex.com you can also regularly benefit from our great promotions and discounts on products such as mobile phones, LCD screens, parts, covers, screen protectors, cables, memory cards, chargers and many more products for smartphones and tablets. The offer make our economical wholesaler even cheaper!
If you order from MTimpex.com on a working day before 4:00 PM, you will receive it the next day. Orders are also delivered on Saturday! Orders can be delivered for free! Deliveries are handled by reliable transport companies such as: GLS and DPD. You can pay with various secure payment methods such as iDeal, Paypal, Cash on delivery (COD) and bank transfer.
For questions and advice you can reach our customer service six days a week by telephone and e-mail, from 9 a.m. to 6 p.m.
24 hours delivery time and free shipping
Your repair partner, best quality & service